Eurodisc Discgolf Selection beginner set in new color combination
18. March 2021
Just in time for the start of the season we present you today our new addition to the Eurodisc Discgolf range.
The Discgolf Selection beginner set is now available in the brand new combination gray, blue, orange.
Another new feature is the unusual marble effect in rich colors, which gives the discs an individual look.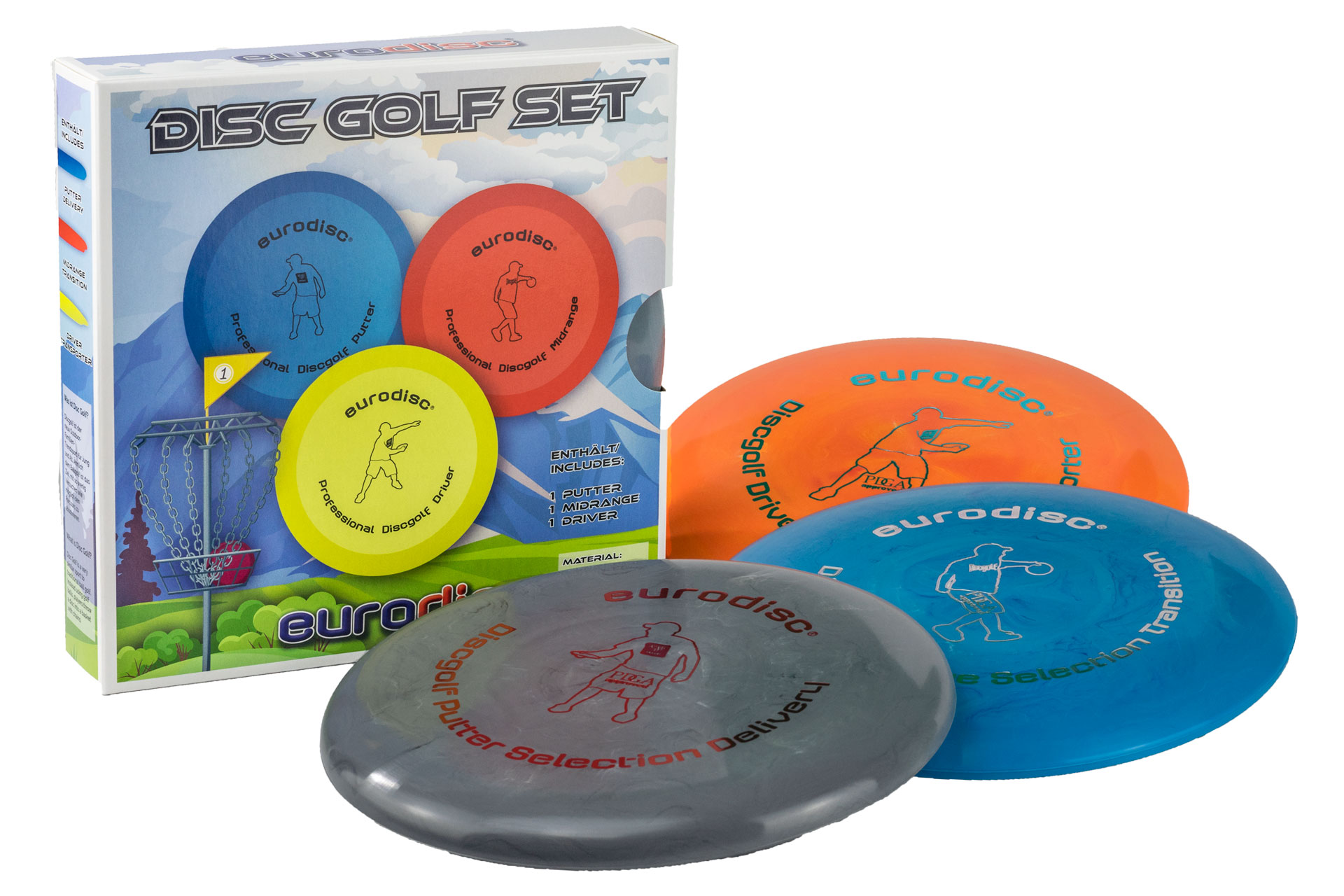 To be prepared for any distance, the Discgolf Selection beginner set consists of three discs – putter, midrange and driver. Due to their relatively straight trajectories, the discs are ideal for beginners. But also ambitious recreational players and professionals will be able to enjoy extended disc golf rounds with it. Because the high-quality Selection Discs don't just cut a fine figure visually. They are durable, have a good grip and fit perfectly in the hand.
Here are the most important data at a glance:
Putter Selection Delivery

up to approx. 60 meters
Rating: Speed 2, Glide 3, Turn 0, Fade 0

Midrange Selection Transition
up to approx. 60-90 meters
Rating: Speed 5, Glide 5, Turn 0, Fade 1

Driver Selection Transporter

up to approx. 90-120 meters
Rating: Speed 7, Glide 6, Turn -2, Fade 1
Made in Germany. PDGA approved.